Complete Design-Build/Bid-Build Solutions

O'Brien Construction Company, Inc. is a recognized leader of Design-Build general contractor work since 1974.  We've completed projects throughout the Pacific Northwest that range from new construction to detailed remodels.
Today, we're a second-generation, veteran-owned firm located in Kennewick, Washington. O'Brien Construction has continued to grow by providing clients with complete Design/Build solutions for the Agricultural, Commercial, Development and Industrial markets.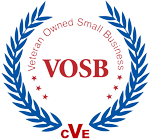 O'Brien Construction Company, Inc. is recognized as a Veteran-Owned Small Business (VOSB) by the U.S. Department of Veteran Affairs.
Who is O'Brien Construction?
What services do you offer?
We offer complete Design to Construction services for Commercial, Industrial and Agricultural projects in both Washington and Oregon.
What sets OCCI apart from its competitors?
Our focus has never been our competition, rather, we spend our time and energy attempting to transcend commodity, defy comparison, and become a category of one.
What types of buildings do you build?
Commercial, Industrial and Agricultural steel, tilt up, block and traditional stick built structures of nearly any size and/or complexity.
How big and small are your projects?
We have completed projects as simple as 5,000 sq. ft. shops to 120,00 0sq. ft. facilities that incorporate complex service departments, HVAC systems, large power requirements, and multi-story office spaces that involve elaborate finish schedules.
What is the difference between Bid-Build & Design-Build?
O'Brien Construction is both a Design-Build and Bid-Build full service General Contractor. Design-Build  is a method of project delivery in which one entity – the Design-Build team – works under a single contract with the project owner to provide design and construction services. Under Bid-Build, design and construction services are split into separate entities, separate contracts, separate work. Both methods offer their advantages, dependent upon the application.
What buildings in town have you built over the years?
Toyota of Tri-Cities, Bybee Farms Freezer, Russ Dean RV, Coca Cola Distribution, Meier Inc. Office Building, AAA Mini-Storage, C&E Trenching Shop, Vista I, II, III and King City Warehouses, Columbia Valley Family Farms, Barnard Griffin, Kiska Farms, Zen-Noh Hay, Garland Gymnastics, Valmont, and Columbia Basin Ice, to name a few.
What is the job of a General Contractor?
A qualified General Contractor should be capable of overseeing construction projects from inception through completion. They should be experienced and proficient in every aspect of construction, from sitework and utilities, to structural construction, Electrical, HVAC, Plumbing, and finishes.
Where do you see OCCI in 5 years?
Our goal is to diversify into select bid list construction while continuing over 45 years of Design-Build project delivery.
We perform a large percentage of tasks associated with/or on the critical path, and are able to maintain critical elements of the construction schedule to provide better time lines.
Our design, construction and project management teams work closely together from beginning to end to ensure a positive experience for the customer.
Higher percentage of construction dollars spent in the local community to benefit and stimulate the local economy.
"O'Brien Construction has been my primary builder for over 25 years. In that time they've built my shop buildings, onion and potato storage, onion fresh-pack facility, and my current office. Meticulous and detailed, they consistently deliver well-designed, quality buildings in a timely fashion and I highly recommend them."
"O'Brien Construction built our premier self storage facility in two phases between '08 and '10, and we are still very pleased with the work that was done. Our customers enjoy the quality, the friendly atmosphere, and all the security features that were put in as part of the construction project."
"We employed O'Brien Construction in 06-07 to construct our 43,000 sq. ft. Toyota dealership in Kennewick. We were very happy with the timeliness and attention to detail. We would have no reservations recommending O'Brien Construction."
O'Brien Construction Co., Inc.
501 N Quay St., #C-101, Kennewick, WA 99336 USA
Phone: (509) 582-5525  |  Fax: (509) 736-2359
Email O'Brien Construction
To request a bid, send plans,
or for more information, call (509) 582-5525.